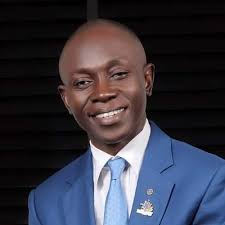 In those days as undergraduates, we hardly had a protest in which we didn't call for the resignation or sack of the Vice Chancellor or even the President of the country. It was the easiest demand we made those days. Of course, the VC never got sacked nor resigned. Sometimes we got our core demand; sometimes we didn't. And life went on. Undergraduates of these days are missing out on a lot of fun and learning.
Later in life, I wondered why it was so easy for us to ask for the head of the VC. It occured to me that maybe we were shooting for the stars, hoping to land somewhere below them, but far above the earth. Perhaps, we were simply negotiating without actually saying so in clear terms. Lol!
I watch the #EndSARS protests, and smile. In a way, it is gratifying that our youth are rediscovering themselves and accepting responsibility for their future. I applaud them because they have obviously done better than we did. We couldn't have managed to keep a protest peaceful for this length of time. I can also not remember anytime the Federal Government acceded to any of our demands within such a short period.
But these young people want more, and that more is easy to achieve.
In fighting to end the mind – boggling brutality from a unit of our Police Force, they have offered you the best opportunity to play hero, and smell like a bunch of roses. I mentioned in a forum yesterday that I'll buy drinks for the protesters if I were in your shoes. You see, you ran your campaign for the highest office in the land on a ticket promising 'change'. You promised to reform Nigeria for the better.
But here we are. Not much has changed in terms of the system of governance. Yes, rail lines are being laid here and there. Roads are being constructed. There are also.other infrastructural projects ongoing. But nothing significant has been achieved in terms of reforming the structure of.governace to make it leaner, faster, and more efficient. Rail lines go bad, coaches go bad, roads go bad. A well thought out policy and structure on governance can not only outlive these infrastructural projects, but can actually enable their sustainability.
Police reform is one of those areas crying for attention. And it is a win – win – win situation. The Police get better welfare and conditions of service,; you and your party get the credit, and improve your chances in 2023; Nigerians get better policing, and improved security. We all smile.
Why have you not achieved much in the area of reforms? Perhaps you doubt that Nigerians will back you on that difficult voyage. So here are young Nigerians, marching on the streets, and promising massive support if you decide to really make a meaningful impact. And you hesitate.
I hear people say the protest is ethnic, or religious, or partisan, or any other thing which comes into their heads. The hawks will ask you to crush the protest because they are asking for your resignation. Mr President, take your eyes away from the 'Buhari Must Go' placards, and focus on the key messages in the protests. Even a sight – impaired person can see those signs clearly. The protesters are not mad; they know that some of their demands are long term. Some of them are among the best this country can offer. They want concrete responses which will assure that you are serious.
If you listen well, you will hear the sound of this music.
These people being attacked, and maimed are your responsibility. They are your subjects. They are your children. Many of them voted for you. You can use force to disperse them today. But that won't be a victory.
In conclusion, your lieutenants are not afraid of ending SARS. No, Sir. Ending SARS is the least of their problems. The fear is of the future. They are scared of what will happen tomorrow if the young people 'win' today. They consider the protesters as adversaries. They are scared stiff that one reform may lead to another, and another, and another … They know as well as I do that you will not resign. But their greatest fear is that you may listen and hear. They fear than an honest process of pulling out many mouths from ill – gotten honey may eventually commence. That, Mr President, is the real fear. It's not about you remaining in office till your tenure ends in 2023. It's about enthroning positive change; that change on which promise you rode into power.
Listen and hear, and thank these #EndSARS protesters later. They are offering you your best gift ever. In my opinion, you are the luckiest President we have ever had. Ignore the insults; they are part of the deal.
Your first step should be to make a live broadcast, and talk to these young people from the heart. They are likely to listen, go home, and wait on you to fulfill your promises.
May God clothe you with wisdom!
Written by Nze Anizor
---
Reader's opinions
---