Nigerians, not Chinese should build our railways —Duke
Written by Admin on February 23, 2021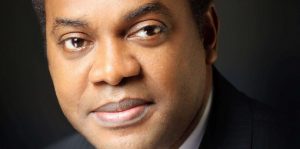 Former Governor of Cross River State, Donald Duke, has kicked against the idea of engaging the Chinese people in the infrastructural development of Nigeria.
Duke stated this on Saturday at a 60th Independence Day Celebration Symposium co-organised by the Redeemed Christian Church of God and the Nehemiah Leadership Institute.
The Federal Government is currently engaging the Chinese Civil Engineering and Construction Corporation to develop various infrastructural projects across the country.
Reacting to the development, Duke said, "As long as we continue to outsource our development, we will never gain the confidence to develop our nation. It has to be developed by ourselves. We can talk of rail lines, we are bringing the Chinese to develop the world for us, well, you are outsourcing.
"We need to take it head-on, be prepared to make the mistakes, build those rail lines, build the things that are required."
"We talk more of investment in infrastructure than skills and that ought not to be and the skills also should involve technology," he noted.
Duke, who was governor between 1999 and 2007, stressed on the need to restructure Nigeria so that the failure at the centre does not affect the development of the sub-nationals.
At the symposium with the theme, 'Where will Nigeria be in 2060?', Duke said, "We had a faulty start from 1950. We started with sectional leadership."
"Restructure the country so that even if poor leadership is at the centre, it does not frustrate the constituent parts of the country. Each part will grow at its own rate.
"As a nation, all the resources and ingredients to make Nigeria one of the greatest nations on earth are there but the chef is missing," he added.
---
Reader's opinions
---